You have decided to move to Paris!! The city of light and romance. You envision yourself walking along the Seine, browsing at the Bookinistes stalls, or sitting and watching the world go by over a delicious café crème and a croissant at one of Paris's thousand cafés. Perhaps you can picture your Sundays spent with the family at the Louvre followed by a delicious Sunday lunch at your local Bistro.  This reality is only a few steps away and we are here to help you make your dreams materialize in the smoothest possible way. 
Whilst moving to Paris can truly be a dream, it is a city that throws up certain challenges and here is how to overcome them:
1. Always plan and be prepared  
First things first, do you need a visa? Anyone not coming from the EU, Norway or Switzerland will need to have a Visa to live in France on a long term basis. Since Covid, French consulates in several countries have a big backlog and processing times are longer. Please check timing and requirements from your French consulate so that you can set a tentative date for your move accordingly. 
2. Get quotes from Moving companies well in advance
As moving season is tied so closely to the school year, with most families moving between June and September, moving companies start getting their calendars clogged. If you know the approximate date of your move, contact them as soon as you have made the decision to move to get quotes. It is always a good idea to get a few quotes to compare.
3. Do your research on where you may want to live. Paris center or Suburb?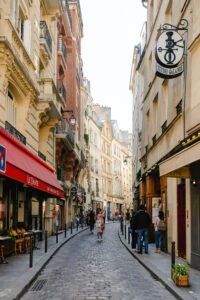 If you're coming with a family, your first task will be to identify schools/nurseries. While there are many Bilingual and International schools in the center of Paris, there are also many good international schools to be found in the suburbs too. 
If you are relocating by yourself, your choice of lifestyle will obviously influence where you want to live. Paris is as vibrant a city as you can imagine, and one can quickly access the countryside with the public transport from the city. However, moving around once you are in the greater suburbs is more of a challenge without a car. 
4. Fix your housing Budget and prepare your rental application file (dossier) 
You will need to know how much you can spend on housing. Landlords in Paris require your monthly salary to be 3 x times the monthly rent for your dossier (file) to be accepted. Parisian landlords are very picky and you will need to have a French long term work contract or a strong guarantee in order to be able to rent. We have more on this on our blog, 'How to rent an apartment in Paris'. 
5. Figure out your house search
You can either choose to look for housing by yourself or entail the help of relocation experts such as Move Me To Paris who can help you consolidate your search amongst the numerous real estate agents and their own network. In the Paris region, rentals are in high demand, and you have to knock on several agency doors over and over again to catch a property as it comes out. There are few centralized rental platforms such as Seloger, Bien'ici, PAP to name a few. Given the demand, most agents do not have the need to advertise their properties and it is up to you to hunt them down. 
6. Should you bring your furniture? 
If you are coming for a short time, it is perhaps easier and more cost effective to find a furnished apartment. Having said that, furnished rentals come in varying degrees of furnished. You may be lucky to find a fully equipped furnished rental but you may also come across one that has just the bare necessities required by law so please ask before you visit so you know what to expect. Furnished rentals also come with one year contracts so if you are planning to come for longer than 12 months, you may have to face the possibility of moving while you are here if the landlord chooses to end the contract. 
If you are planning to move here for longer, the comfort of having your own belongings may help you and the family settle in more easily and it would save you the trouble of trying to furnish a property only to get rid of the furniture when you leave again. Side note for our US readers, Do not bring electronic equipment, they do not work in France, even with adapters. 
7. Take French lessons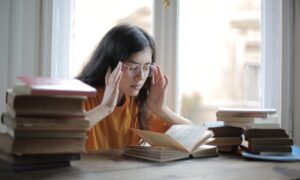 Learning French is essential. While you just may get by without speaking French, you will see that even a few words or phrases in French will get you a long way. The French are proud of their language and are more likely to help those who try to speak their language. There are a number of options to learn French both online and off, through Language schools or Apps. 
8. Will you need childcare?
Childcare is a big stress factor for working parents. Not only do most French schools not have school on Wednesdays, a day which is reserved of extra-curricular activities arranged by the parents, they also have school holidays every 6 weeks for 2 weeks. This means, finding childcare is imperative. The question of Au-pair vs Nannies needs to be addressed. 
Once you have the essentials planned, you can attack your move with more confidence. Any bumps in the road will be easier to handle and you can enjoy the start of your new adventure. Should you need any help along the way, whether it is from the beginning till the end, or just some guidance once you have arrived, Move Me To Paris is always available for support and assistance.