When the decision has been made to move to Paris the next question is WHERE should you live? In the city or in the suburbs? What should you know of Paris vs. the suburbs before making your decision? 
City of Paris
Paris is one of the most popular cities in the world to live in and is visited annually by around 30 million foreign tourists. In 2022 it was ranked as the second most visited city in the world, second only to Bangkok.
The image of what life in the city of romance is like rarely matches the reality though. You may have visited Paris as a tourist before, but living in Paris full-time is something else entirely.
Paris is a huge city with a lot of traffic and poor air quality. Accommodation is very expensive and you get little space for your money. Large rooms, open floor plans and big and numerous bathrooms are hard to find. Of course, it all depends on which part of Paris you choose to live in and on your budget. But be prepared to downsize if you want to be in the center of Paris.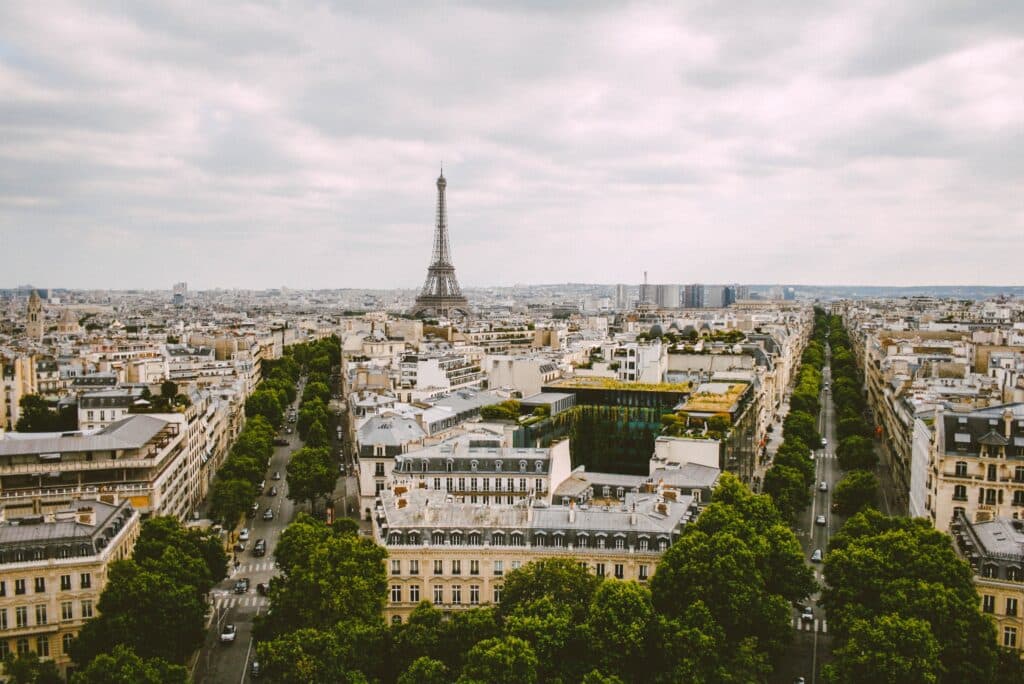 The advantage of living in Paris is of course that you will be close to incredible restaurants, fabulous shops, world class museums and art galleries. Furthermore, the French charm and sophistication that permeates Paris is hard to beat and cannot be found anywhere else. The myth that Parisians do not speak English and are rude is no longer entirely true either. Most people speak English and if you start by politely saying hello in French and then ask nicely if they speak English, most people are happy to help.
Which area?
If you have decided to live in the city, the next step is to understand which area, or "arrondissement", that will suit you. The different arrondissements are like little villages inside the city. Many Parisians are reluctant to leave their own arrondissement since they have everything they need there. 
The Paris districts – Arrondissements
Paris's arrondissements are structured like a snail and the districts spiral out from the centre in numerical order. In the very centre is the first and then the second next to it and the third slightly below it and so on, up to the 20th arrondissement. This is why it can sometimes feel like they are all in a jumble, but there is a logic to it if you know how it is structured.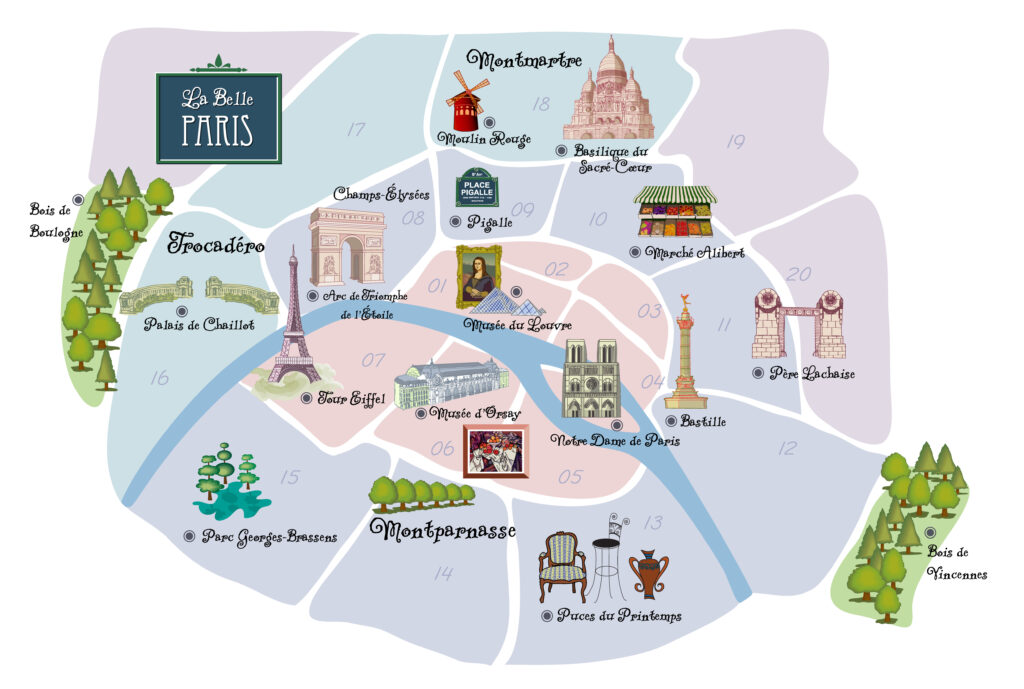 Paris post codes are also structured according to the number of its arrondissement. For example, the 16th arrondissement's post code is 75016. 75 is for Paris and 16 for the arrondissement.  It can be useful to know!
Central Paris (1-7 arrondissement) is very lively with many restaurants, hotels and shopping. The eastern parts (10-13 & 18-20 arrondissement) of the city are cheaper by comparison and more diverse in terms of population and range of restaurants and shops. Younger people tend to settle more in theses areas and it has resulted in these neighborhoods often being considered more trendy and hip.
Generally speaking, the western parts of Paris (8 & 15-17 arrondissement) are more residential, quieter, greener and more suitable for families with children. Apartments tend to be larger here and it is popular with expats. Many international schools are located around these areas.
The Western Suburbs
There are a few different options if you're thinking of living outside Paris and prefer to be closer to green spaces and less traffic. The western suburbs are usually the most suitable for expats as the international schools are located either in the western parts of Paris or in the western suburbs. 
Suburban – but almost Paris
Just on the other side of the inner ring road Boulevard Périphérique and with the Boulogne forest between them, are Neuilly-sur-Seine and Boulogne-Billancourt. These two suburbs are more or less intertwined with the city. If you want to live in the suburbs but still in a vibrant environment, it's a good compromise as they are close enough to easily get into Paris by public transport and you also have lots of restaurants, shops etc right where you live. At the same time you are close to the great Boulogne forest. It is also slightly cheaper than the most expensive areas inside Paris. Neuilly is considered more posh and "bourgoise", while Boulogne is more middle class and a bit more "rough around the edges".
Haut de Seine & Yvelines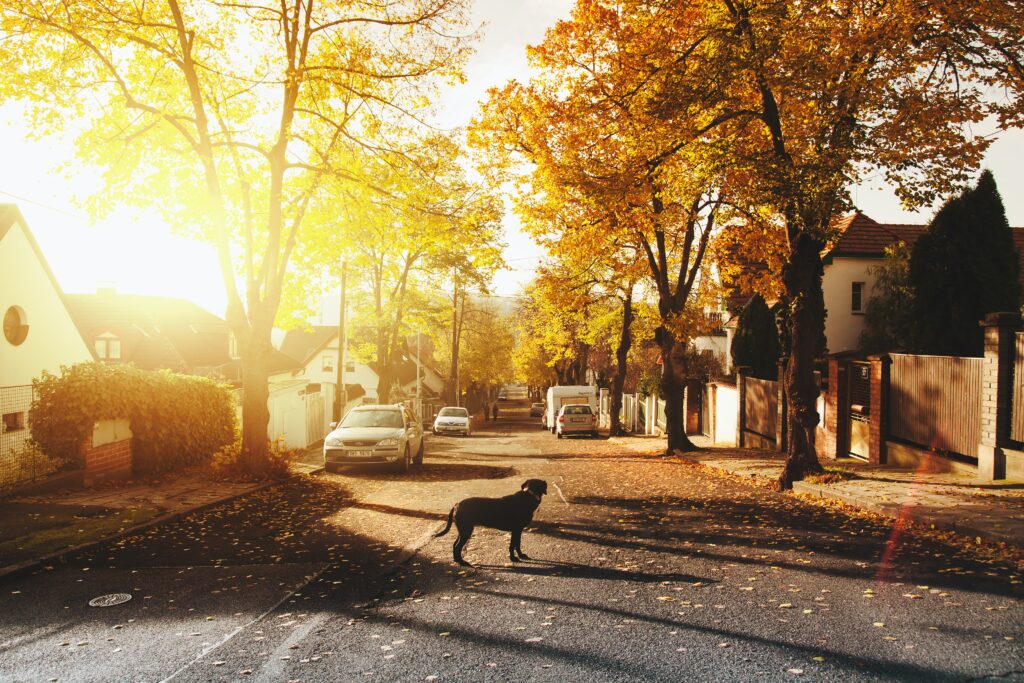 Further west we have the departments of Haut de Seine (92) and Yvelines (78). These two departments are very international and here you will find the American School of Paris, the German School of Paris, the British School of Paris and the Lycée International, among many other international and bilingual schools.
You will find mainly houses, but also apartments in these regions. The advantage is that you get more space for your money if you choose to live in the suburbs. In addition, you get a garden which can be practical if you have children or a dog and you are also close to several forests and green areas only 20 to 30 minutes drive from Paris.
St Cloud and its nearby villages such as Garches, Vaucresson and La Celle St Cloud are popular choices for expats to live in. Each village has a small centre where you will find the most basic things such as a bakery, butcher, florist, pharmacy and banks. In addition, every village has open air markets several days a week.
Other examples of villages that are popular among expats are Le Vésinet, Croissy sur Seine, Mareil-Marly, Chambourcy, St Nom La Bretèche or St Germain en Laye . St Germain en Laye is often described as a "mini-Paris" and is very charming. These villages are all along either the RER (train/metro), which takes you from St-Germain-en-Laye to the Arc de Triumph in 25 minutes, or the L train, which goes all the way from St Nom La Breteche to Gare St Lazare in 40 minutes. 
Of course, living in the suburbs means more commuting for those who work in Paris, but île-de-France public transport system generally works very well (except when there's a strike!).
Final advice
Think carefully about what lifestyle you would like. What is your budget, what can you afford to sacrifice and what is a must.
Move Me To Paris is always just a short phone call or email away and we can help answer any questions you might have about the different areas, whether it is in Paris or in the suburbs.
Welcome!