If you are moving to France with young children, one of the most important and perhaps most pressing issue is how to arrange childcare for your little ones. 
Move Me To Paris will clarify the different options available to you and try to make it less overwhelming.
The first step is to figure out what type of childcare would suit you and your children's needs the best? Would it be more suitable to have a nanny who comes daily, a live in Au-pair or a nursery? In this article we will explain the different options available to you. 
Nanny
In France you have two different types of nannies. Either it is an "Assistant Maternelle" or "Garde à Domicile". 
Assistant Maternelle, or assmat for short, is a certified nanny who takes care of a small group of children in their own home. This option is preferable to those who would like their children to have a consistent social exposure to other children. You can find a list of the local Assistants Maternelle at your Townhall Mairie. 
Garde à Domicile or "Nounou" is a person who will come to your house and cares for only your child/children. They can assist with tasks around the house related to the child which you will not get with an Assistant maternelle.  You do have fixed hours for the Nounou and the employer must ensure that the person working as a Nounou has appropriate papers to work in France and that the social charges are paid. 
To hire a Nounou is usually a more expensive alternative than Assistant Maternelle as you do not have the possibility to share the cost with another parent. The minimum salary for a Nounou is €11/hour and an Assistant Maternelle is €3.30/hour.
You can find Nannies and Assistant Maternelles through websites such as Nounou-Top and Top-Assmat or Nanny agencies such as Kinougarde and Kangourou Kids. If you are looking for bilingual or anglophone nannies, agencies such as Magic Nannies and Mary Poppins can help you find the right person. The advantage of going through agencies is that they will handle all the paperwork and formalities for you. 
Au-Pair
If you want a live-in nanny an Au-Pair could be a perfect and more flexible option as you can have the assistance you need throughout the week that is adapted to your family's schedule.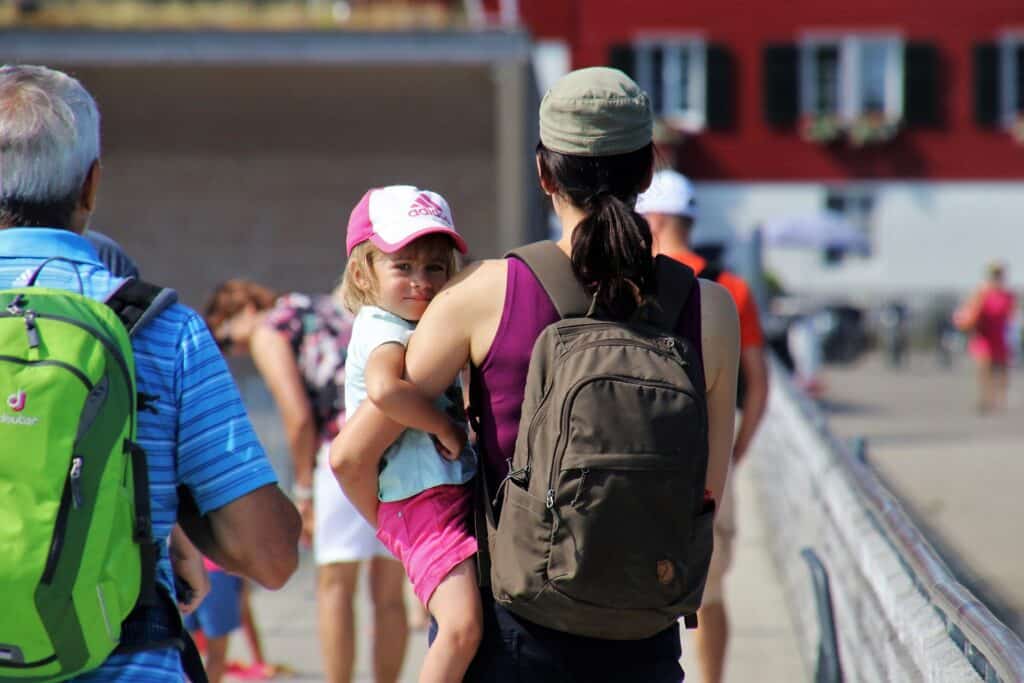 An Au-Pair is a special form of childcare and the person in question must not be older than 30. The cultural exchange part is an important component of the Au-Pair program, and he/she must be enrolled in at least 10 hours of French lessons per week, which must be paid for by the employer. They are also not allowed to work more than 25-30 hours per week.
Pros and cons of Nanny vs. Au-pair:
Assistant Maternelle 
Advantages:
Do not need to have someone living with you
Disadvantages:
At the childminder's house so need to respect drop off and pick up hours 
If the childminder is sick, there is no back up
Nounou – Garde à Domicile
Advantages:
Will do some housework like cook, clean and iron for the child/children
Do not need to have someone living with you
A bit more flexible than an Assistant Maternelle
Disadvantages:
Less social if there are no siblings
Au-Pair
Advantages:
Will live with you so you have more access and can be more flexible
Can get extra help if needed like babysitting on the weekends for an extra cost
Will keep your child's language skills up to date (if needed)
Will do light housework as agreed with the employer
The cost is around 60€ – 100€ / week plus board and lodging
Disadvantages:
Is not allowed to work more than 25-30 hrs / week
Must enrol in French language course for at least 10 hrs/week that must be paid for by employer
Crèche and Halte-Garderie
Another option is to find a Crèche or an Halte Garderie close to where you live or work.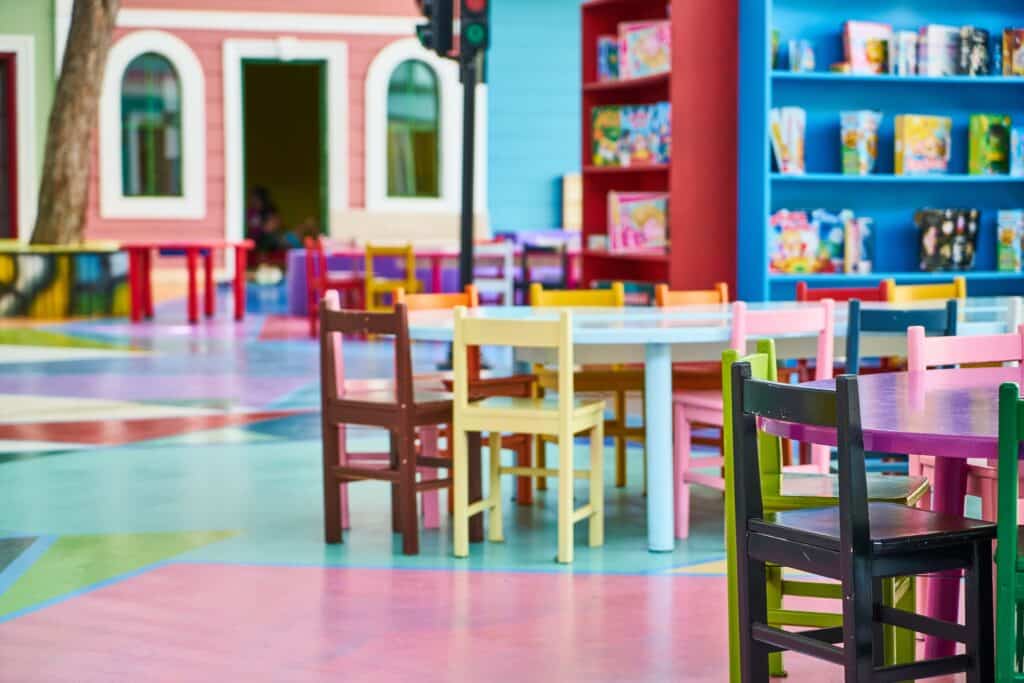 A "Crèche" is a nursery for children aged between 3 months and 3 years. It is a popular and cost-effective option because it is considered safe and good for your child. There are different types of Crèche's; state or parent run. Some larger companies offer company-run nurseries for their employees' children.
Drop-off and pick-up times are set, and the staff are qualified in childcare. There is usually a full-time nurse to make sure the children grow and develop properly and a doctor and psychologist who rotate and keep an eye on the children. There is also usually a full-time cook who prepares the food according to public health authority guidelines.
If you can't get a place at the state-run preschool, you can look for private alternatives which may or may not be more expensive than the state-run option.
If you are looking for a part time nursery, you can apply for a place at an" Halte-Graderie", which is basically a part time Crèche. 
As you can see there are many childcare solutions open to you. However it is imperative that you start looking for a place at your local nursery or find a childminder well before the school year is over. The best time to start looking is around May, as childcare gets fully booked for the following school year. We hope this has helped you to decide what kind of childcare is right for you and your family and will make your everyday life in France a little simpler and less stressful.