The culture shock and how to deal with it
Moving to Paris is an adventure and it will give you memories and experiences for life. But it can also be extremely difficult and you should be prepared to experience some culture shocks as well. But don't despair, Move Me To Paris Relocation will give you some handy tips to make your new life in France easier and once the honeymoon is over, you won't be in for such a shock. 
The different phases of Culture shock
After that first magical time when everything is just new and wonderful, it is possible you will start feeling lonely and the new life in the new country can become a big challenge. It is very common when you move abroad to experience culture shock and finding your way through these challenges will help you settle into your new expat life. Below are the four stages of culture shock described.
Honeymoon; "Paris - I have arrived!"
The first few weeks when you arrive in Paris, everything will feel exciting and romantic. The differences between your culture and the new culture will only be seen in a good light and you will welcome everything with open arms.
Frustration; "Paris - OMG Aaargh!!"
The honeymoon is over and the differences between your home country and France are all too obvious. The previous excitement of experiencing a new culture is replaced by frustration. It is easy at this stage to start to feel homesick.
Adjustment; "Paris - it's ok!"
Life returns to a routine and you are spared many surprises in what to expect. Situations you previously considered strange are now familiar and you have developed your own way of dealing with each new potential situation. 
Adaptation; "Paris - It is difficult but wonderful!"
You have adapted fully to to the new culture and are comfortable in every aspect of life. Paris is the same but you have changed and evolved and empowered yourself.
Preparing for the culture change
So how should you handle the process involving culture shock when moving to France?
One way of understanding the new country and culture is to engage in as much culture as you can. It will really help you adjust to the cultural differences in your new home country.
To prepare yourself before moving is a good way to start. Find out how to say a few useful phrases in French. Maybe watch some French movies or read some books about France. Try to find out about some basic French culture situations. 
Lack of support - Social context
When we are going through major changes in our lives, we often call our closest friends and family to help guide us and support us. Moving abroad can make you feel that you don't have the support you need. Making video calls to your loved ones can help with homesickness.
To get in to a social context quickly is one of the best ways to combat the feeling of loneliness.  For eaxample you can join local expat groups or volunteering at your children's school to get to know other parents. Another tip is to join local organisations or associations and learn more french at the same time. 
Use social media to find groups on-line or go to your Mairie (Town Hall) or "Maison d'association" in your commune to find out what they offer.
Usually the biggest frustration of moving to France is not knowing the language. However, most French people are generally kind and will do their best to try to understand you even if you only know a few words in French. In Paris, or any other major tourist location, most people in restaurants and cafés, museums etc. do speak English.
To be polite often goes a long way. ALWAYS say "Bonjour M/Mme" before you ask something in English. Otherwise, you will be considered incredibly rude and usually get a snotty answer back.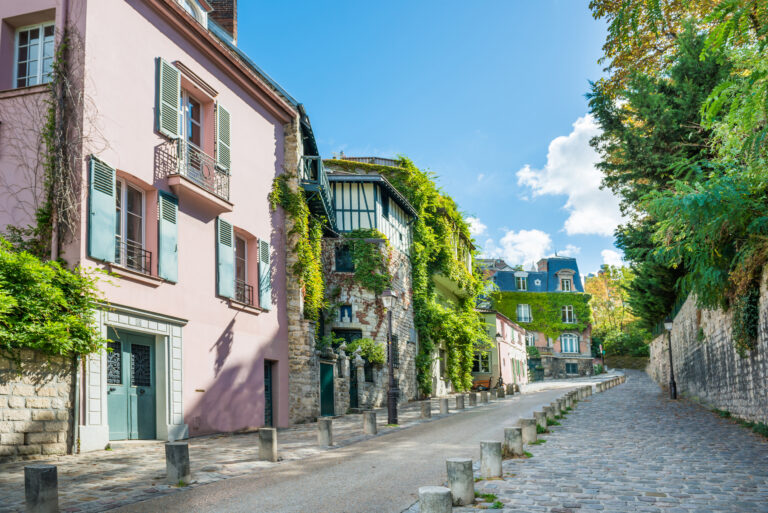 Loving France and Paris with all that it entails
France is an amazing country with a rich history and beautiful sceneries. The French are outstanding when it comes to preserving the old and their history. All these old villages you can visit all over France with houses dating back hundreds of years are incredible and it usually feels like walking around in a picturesque storybook. The downside to this is that quite often the houses are lacking in comfort and it's always cold inside with small rooms and outdated kitchens and bathrooms. This is also true of Paris, where accommodation is generally not the best, even if you pay a fortune for an apartment in the centre of Paris. It is this charm and contradiction that makes France, and Paris, a country and a city with an irresistible charm. You have to take France and the French with the good and the bad, like all countries. They are great at enjoying life, but perhaps not as service-minded and often unnecessarily complicated. But you learn to love both the country and the people!